YOUR SUSTAINABLE COPPER POWDER
for the
PAINTING & LUBRICANT INDUSTRIES
MAXIMUM EFFICIENCY, COLOUR & DURABLITY
SUSTAINABLE Copper Powder flakes
100% from RECYCLED material
MORE THAN 3 TIMES LONGER SHELF LIFE
INCREASED THERMAL AND ELECTRIC CONDUCTIVITY
We take social responsibility very seriously and therefore adhere to the ETHICAL STANDARDS OF THE UN: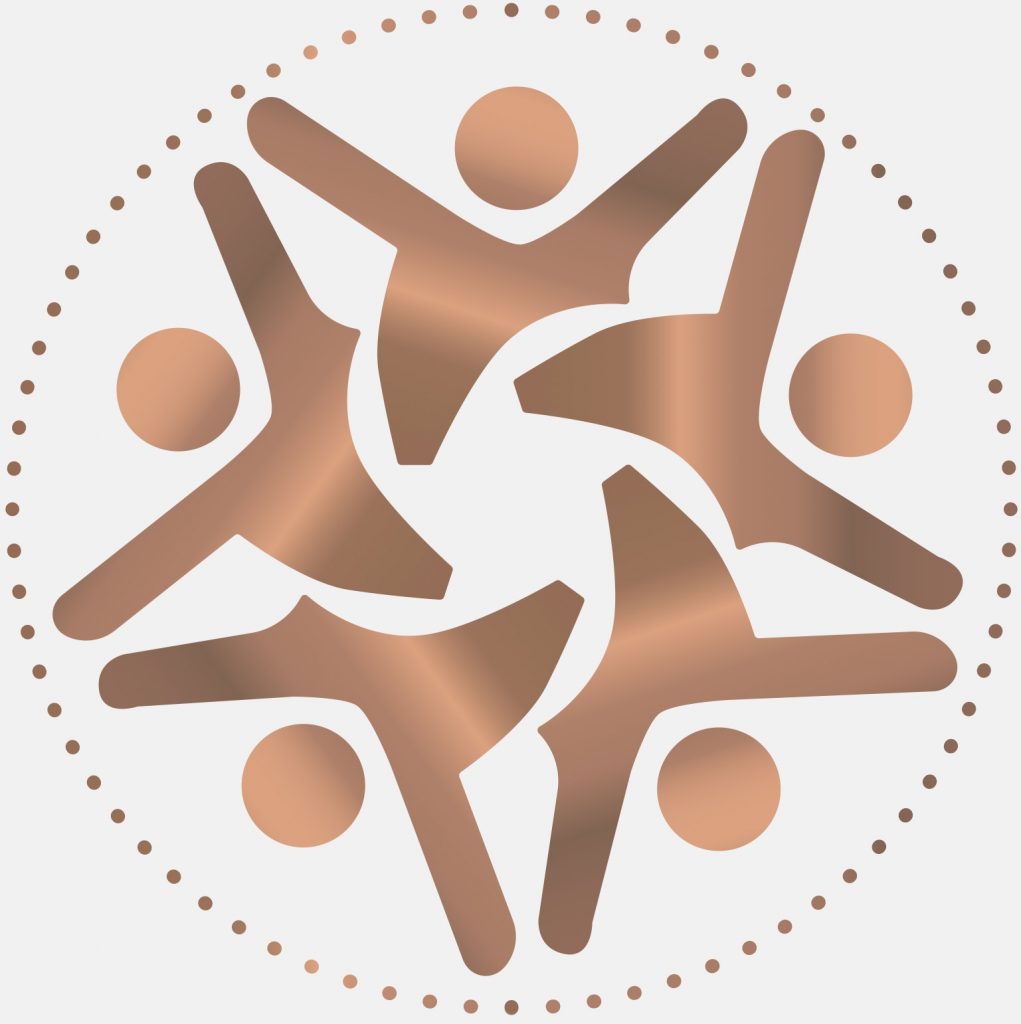 We provide a healthy work-life balance for our staff!
PurCopper is our state-of-the-art RECYCLING copper powder with
UNIQUE POLYDISPERSITY
Polydispersity plays a key role in its industrial application.
The different fractions in the working volume together with the other factors provide an excellent economical effect:
Compared to conventional copper powders on the market, you need 2-2.5 times less of our copper powder.
PurCopper is therefore TWICE AS EFFICIENT, meaning you need only half the amount of our copper powder flakes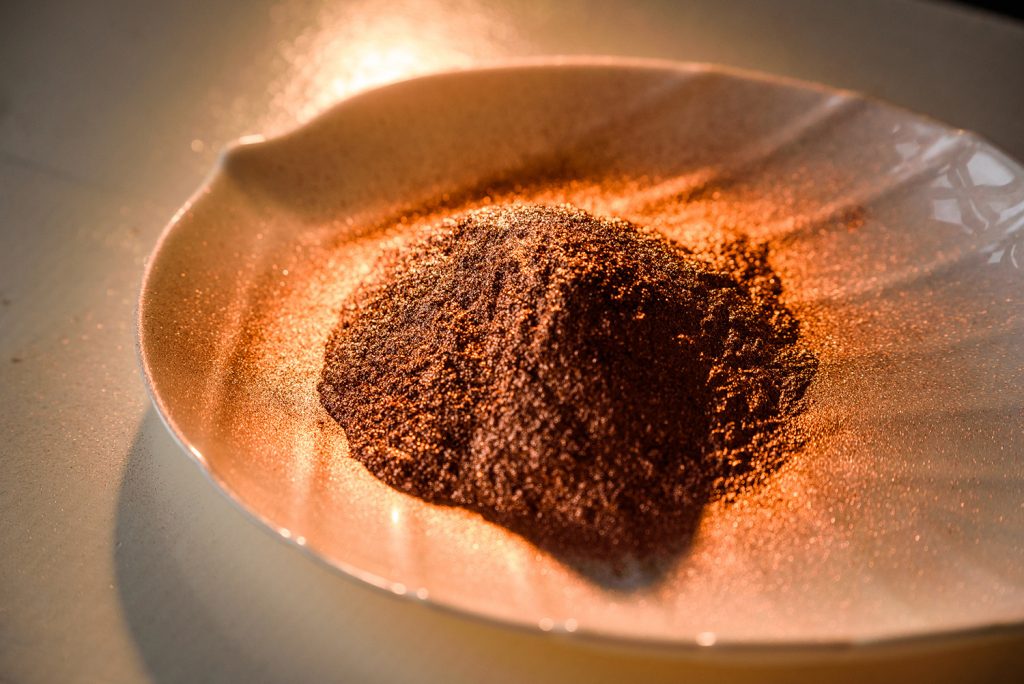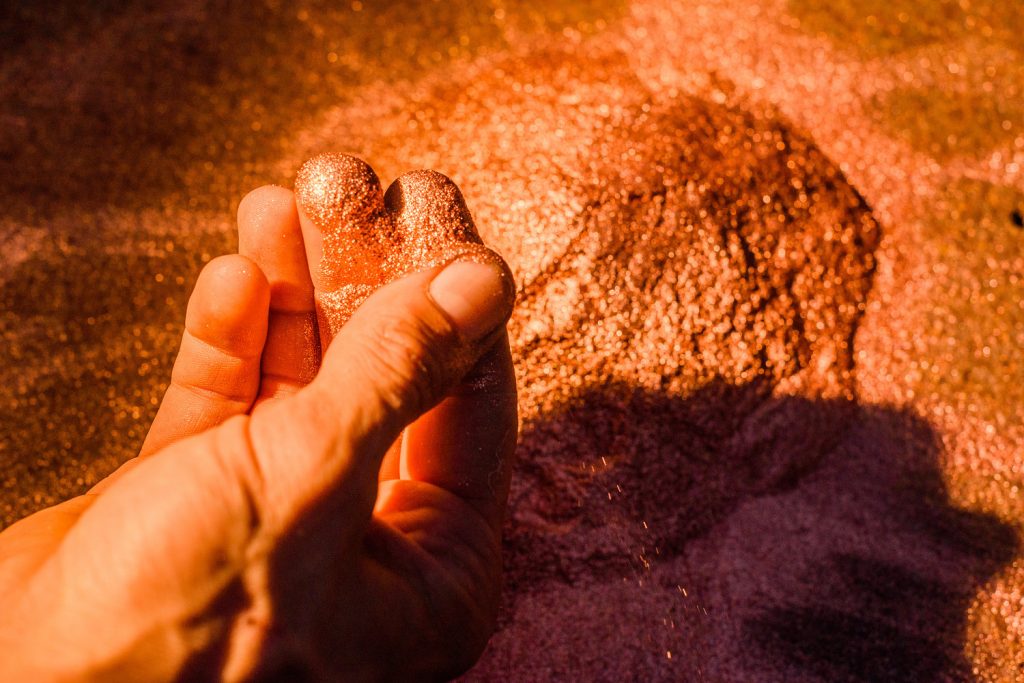 Traditional manufacturing methods, such as atomization and electrolysis produce toxic emissions and acids.
Due to our mechanical grinding production process we have ZERO EMISSIONS.
Also, compared with our competitors our product is highly DURABLE and STABLE in terms of shelf life, storage, usage and transportation.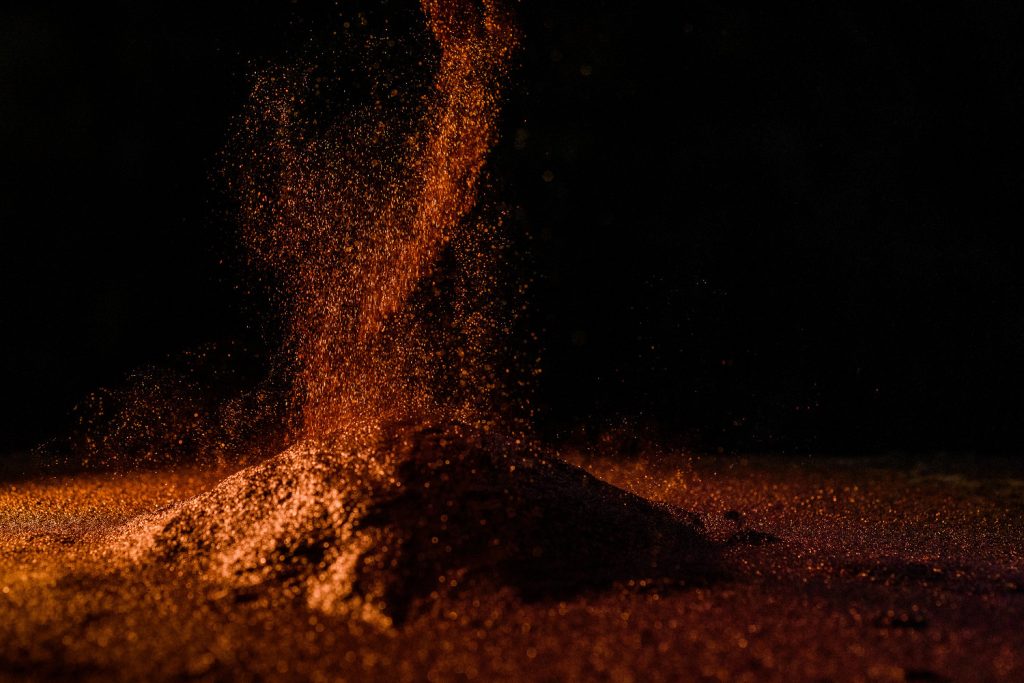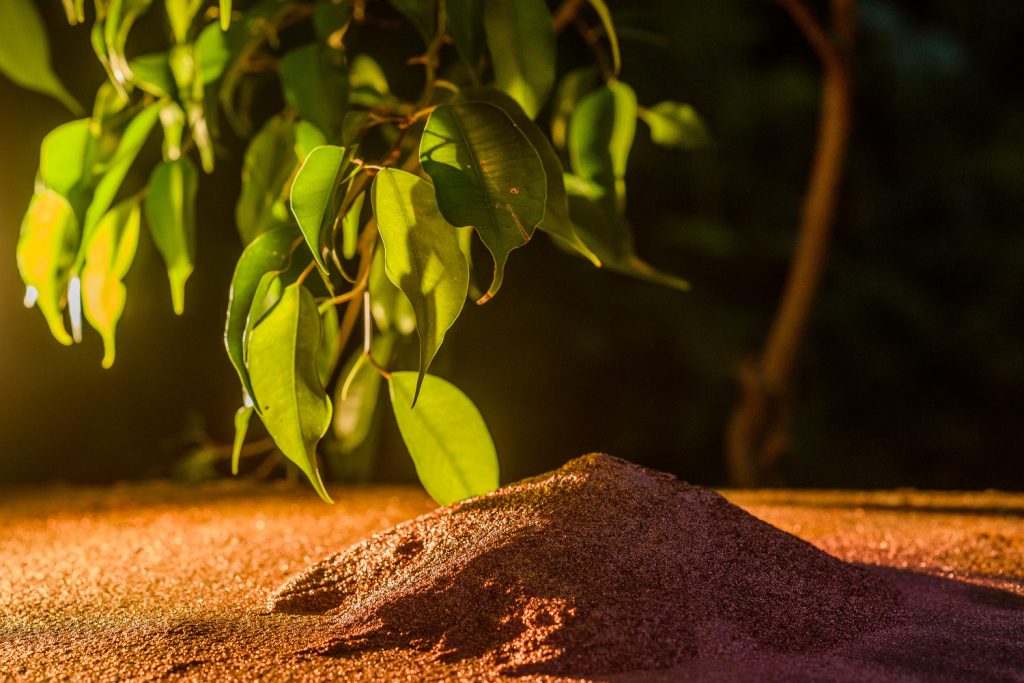 Plus, PurCopper is unrivalled when it comes to INTENSITY IN CLOLOUR & BRILLIANCE.
And, unlike competing brands our PurCopper is 100 percent fire-resistant and non-explosive.
For our key accounts in the PAINTING & LUBRICANTS INDUSTRIES this means immense cost savings combined with an image boost resulting from the use of a sustainable recycling product.
For more details please download our brochure here
Chemical composition in accordance with TS 24.44.21-001-42991915-2020, EN ISO /ASTM 52907:2019
flat, petal-shaped; powder particles have an irregular edge; as per specification the thickness of the petal at the edges is less than in the middle
the presence of impurities and moisture is excluded.
the length/width ratio is approximately 1.5 x 3.0; particle thickness varies from 0.5 µm to 5.0 µm depending on the surface area of the particle itself
The hydrophobic film on each flake prevents oxidation, presence of acidic compounds and oxide films on the surface of the particles
undesirable agglemoration or coagulation of particles are excluded
the oxygen content of PurCopper is only 0.05%. In traditional copper powders the oxygen content is 10 times higher!!!
increased electrical and thermal conductivity
wide range of copper shades from pale blue, turquoise to dark brown. Not to mention our intense COLOURS and exceptional BRILLIANCE
the smell is a barely perceptible, metal smell, without any sharp undesirable odours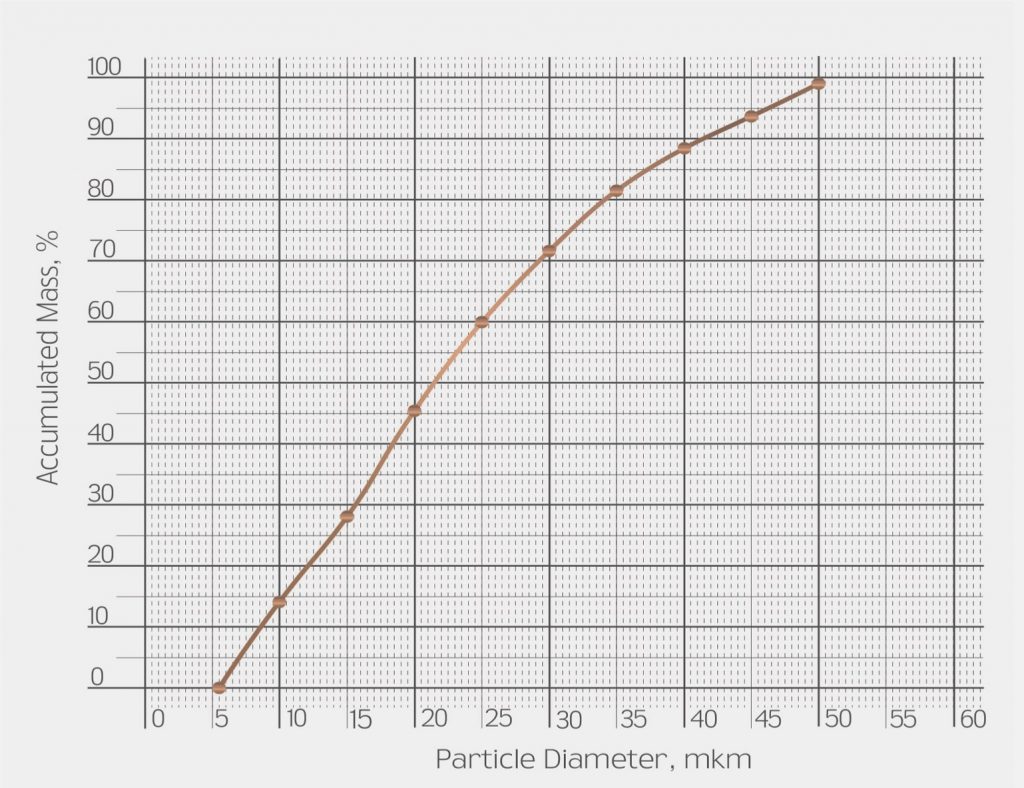 The graph shows the integral ratio of particles by size using the example of copper powder with a particle size distribution <45 μm with a sieve residue of no more than 5%.
Granulometric composition
The combination of factors such as the thickness of the petal, its surface area and low bulk density ensure directional placement and high concealment capacity of the copper powder in the base component. In a liquid, these factors provide a stable and longterm effect of aquaplaning, and therefore a uniform and effective distribution of powder particles throughout the entire volume of the working liquid.
intense COLOUR and
exceptional BRILLIANCE
Image of Purcopper flakes, particle size 20 μm - 70 μm
Production process and quality control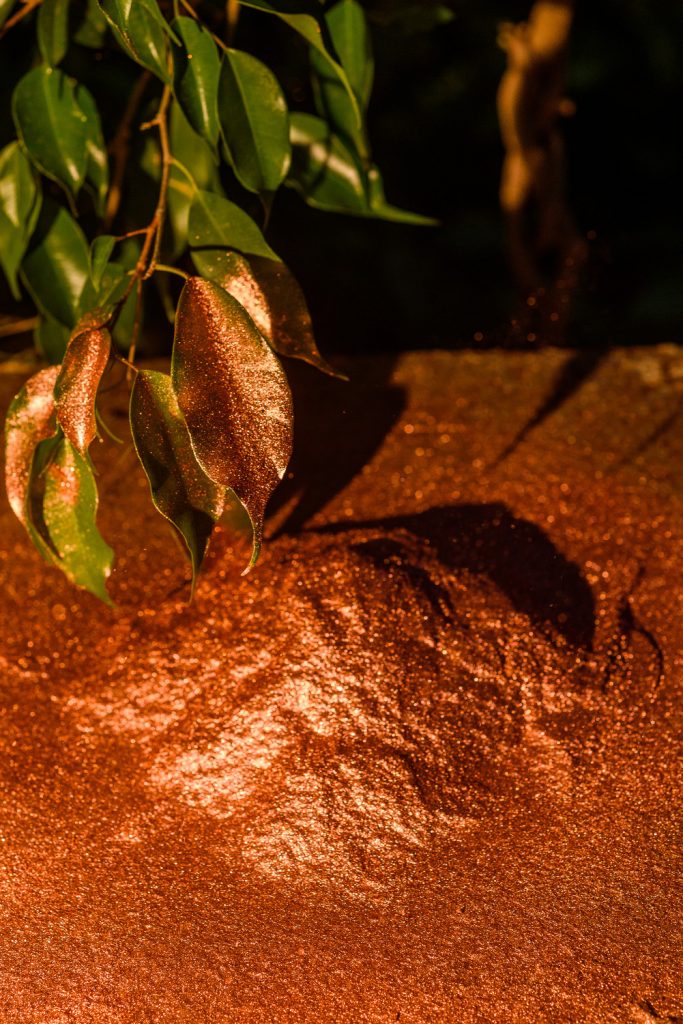 We do not use pyrometallurgical nor electrolytic processes for the production of PurCopper. The mechanical grinding process preserves the physico-chemical properties of copper.
We use recycled raw materials with a copper content of at least 99.8%. The recycled materials used for producion undergo numerous quality checks. The same goes for the semi-finished and finished poduct.
PurCopper is 100 percent fire-resistant and non-explosive.
No toxic emissions are released into the environment during the production process. Our production lines are completely leakproof and safe for humans as well as the environment.
PurCopper does not contain acidic residues and its oxygen content is 10 times lower than competing brands.
The particle size distribution of PurCopper ranges from 315 μm to 20 μm. Our equipment and production facilities allow us to produce PurCopper on an industrial scale.
Currently we are working on our capabilities to produce our 20 μm PurCopper on an industrial scale, too. Moreover, we are researching new areas of application for PurCopper, such as prodcomposites, petrochemicals, fuel and energy-efficient cells and aviation
Storage and transportation
Due to the above mentioned properties PurCopper does not oxidize during storage, is more stable and can withstand higher temperature than competitive copper powders.
This means considerable cost savings for our customers compared with the storage and transportation of competing copper powders.
PurCopper needs to be stored indoors in sealed containers.
Transportation is in accordance with the transport regulations (EN 1981/EN.1655).
PurCopper is shipped in hermetically sealed containers. Net weight 50 kg. Upon agreement with the customer other types of packaging and packing materials are possible.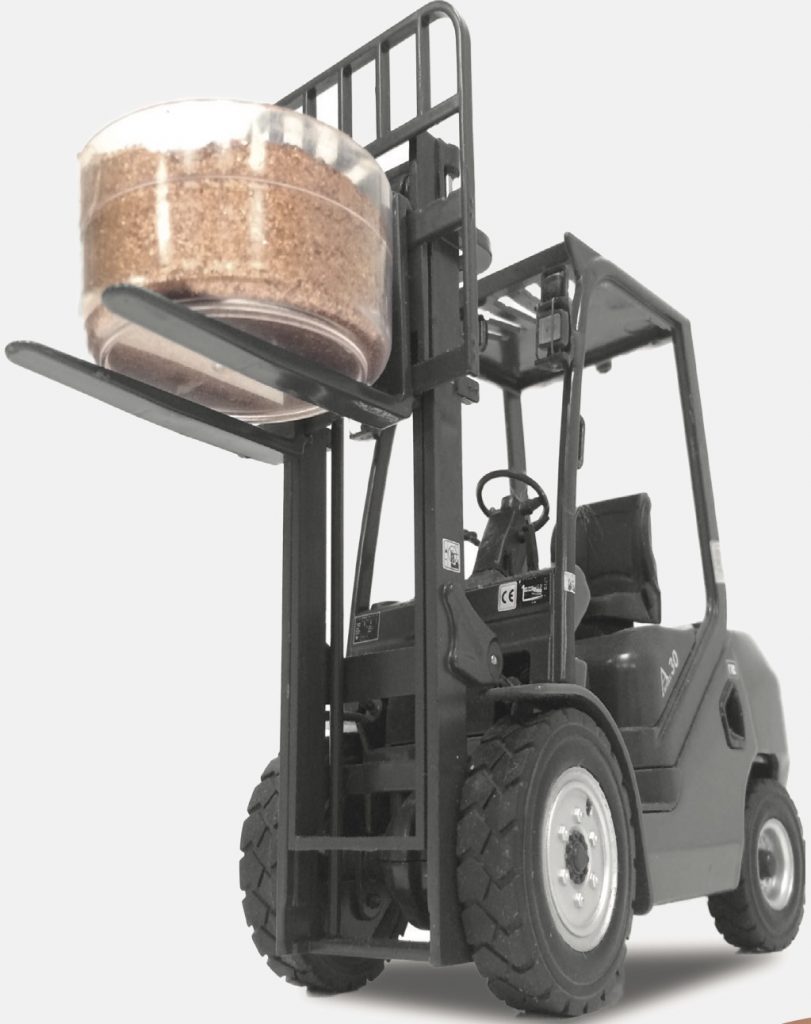 Marketing & Communication
Am Wiesbach 2
55457 Gensingen
Germany
Download detailed product specification here.

Research and studies package
From Universities and Organizations